COORS 3D
Razorfish asked us to help create a 3D interactive visulization for Coors new product offerings. Mood+Robot created the 3D models and programmed an interactive microsite for this "Coors Cold" campaign.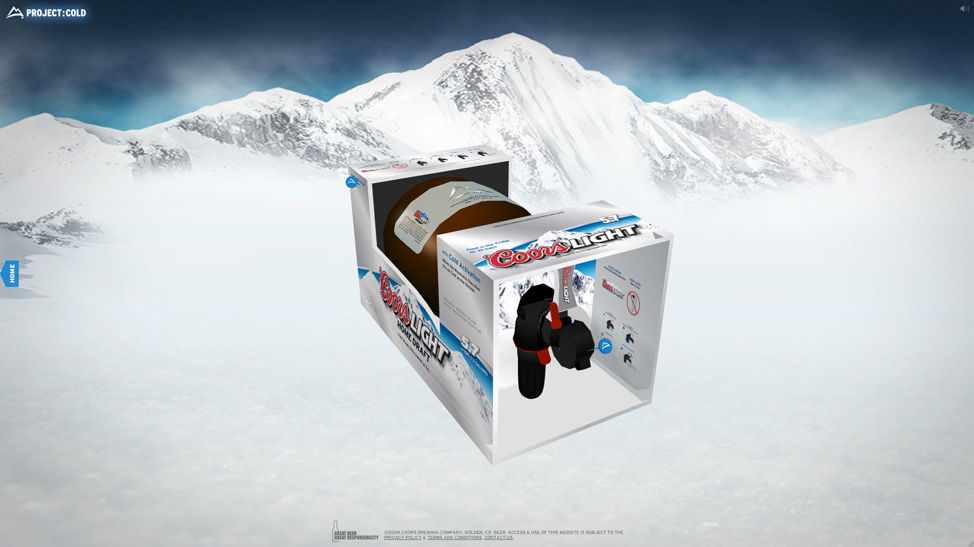 EMP MUSEUM - STOKER

Interactive video touchscreen installed next to Bram Stoker's original manuscript.

NEVADA HISTORY MUSEUM

Touchscreen innteractive demonstrating the history of nevada's geology.

MCAFEE LOBBY

Mulitple touchscreens allowing users to search history and patents for McAfee's software.

XEROX COLOR QUBE

A stop motion infographic created for the new Color Qube Xerox printer.

TREE OF LIFE

An animated explainer video for a survival system

CHOKING HAZARD

A short film demonstrating the hazards of Recycling.

ADU VISUALIZATION

WebGL Visualization for McCune Architects

COORS 3D MICROSITE

A 3D interactive microsite highlighting the coors family of new products.